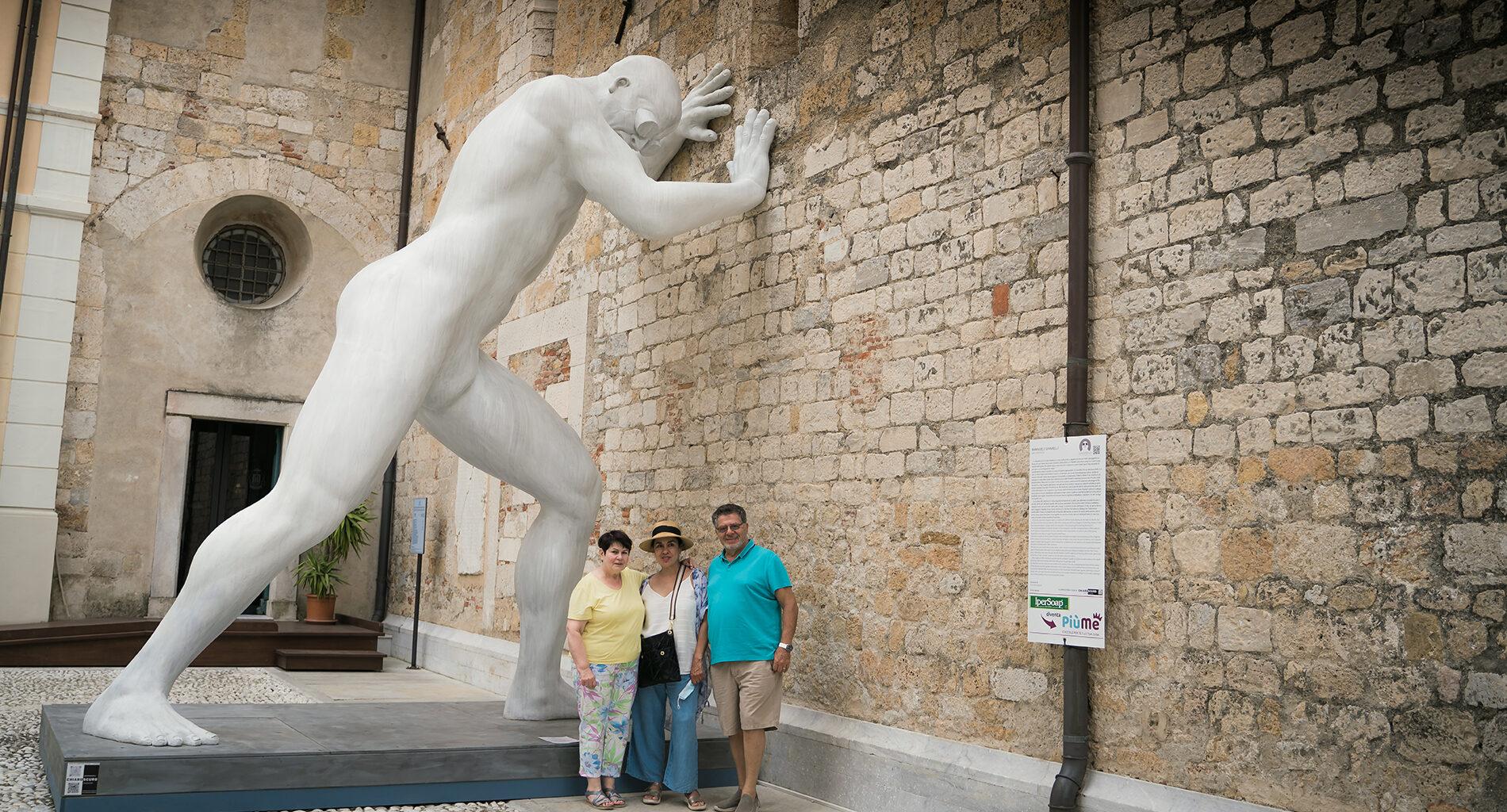 Forte dei Marmi Beach Day Tour – Overview
Duration
Itinerary
Pick-up at your accommodation in Tuscany
Pietrasanta visit
Transfer to Bocelli Alpemare Beach Club in Forte dei Marmi
Lunch at Alpemare Beach Club
Relax by the sea at Alpemare VIP Beach
Drop off at your Tuscan accommodation
Forte dei Marmi Beach Day Tour – Activities 
This Forte dei Marmi Beach Day Tour will take you on an unforgettable day in a corner of paradise among art, history, and the beauty of the Tyrrhenian Sea. Your day will begin with a visit to the charming borgo of Pietrasanta, known for the works of art and sculptures that adorn its streets and art galleries, as well as its beautiful cathedral. The tour will then continue with a tasting of wines produced by Azienda Bocelli and a typical Tuscan lunch of fresh seafood. And to end on a high note, the crowning piece of the excursion: your private VIP beach equipped with all the comforts you can desire.
Pickup and Pietrasanta Visit
Your Bocelli Beach and Relax Day Tour begins at your accommodation in Tuscany, where your Private English-Speaking Driver will be waiting for you to pick you up and chauffeur you to the evocative borgo of Pietrasanta, a little jewel situated in the Versilia Coastline, famous for the works of art enriching its streets.
Transfer to Bocelli Alpemare Beach Club in Forte dei Marmi
Once you have discovered the beauty and history of Pietrasanta, your private driver will safely take you to Forte dei Marmi, where you will be greeted and escorted into the new and charming Bocelli Alpemare Beach Club, where you will have the chance to spend a wonderful and relaxing day by the sea.
Lunch at Alpemare Beach Club
While relaxing at Alpemare, you will indulge in exquisite Bocelli wines and delicious appetizers. But that's not all: your dining experience will continue with a divine Tuscan lunch of fresh seafood, one of Versilia's specialties, and accompanied by more Bocelli wine and dessert and coffee afterwards.
Relax by the Sea at the VIP Beach with Sound 6D and Transfer to Drop off Location
After lunch, you will be provided with your own Luxury Private Beach Tent, beach umbrella and comfortable lounge chairs to relax completely throughout the rest of the day. The clear blue sea and the warmth of the shining sun will brighten your day at the VIP Beach, where you could even be lucky enough to meet Maestro Andrea Bocelli himself.
Sound 6D, a new and exciting technology consisting of surround sound pillows with built in speakers, will let you live pure relaxation taking the sounds that surround you. All this while being spoiled with the new cosmetic products by the Bocelli Family, called Lajatica, such as marvelous facial and hand creams. As this regenerating day tour in Forte dei Marmi Beach ends, you will be driven back to your drop off location by your Private English-speaking driver.